Blogs
Conferences – Presenting our results to the scientific community
It has been more than a year since we started our project and we have all done a lot of experiments, taken a lot of samples and produced a lot of exciting new data. Now is the time to get in closer contact with the "outside" scientific community, to present our findings and also discuss them. Researchers usually do this at international conferences, where scientists from all over the world meet in one place. A place to present your findings in talks or posters, listen to other people's ideas and (often most importantly) also having a coffee together. In addition to scientific presentations and networking opportunities, conferences often offer workshops, excursions, early career programs, awards and exhibitions… many and many reasons to go!
Let's say you want to attend a conference to showcase your groundbreaking findings – How to manage to go there?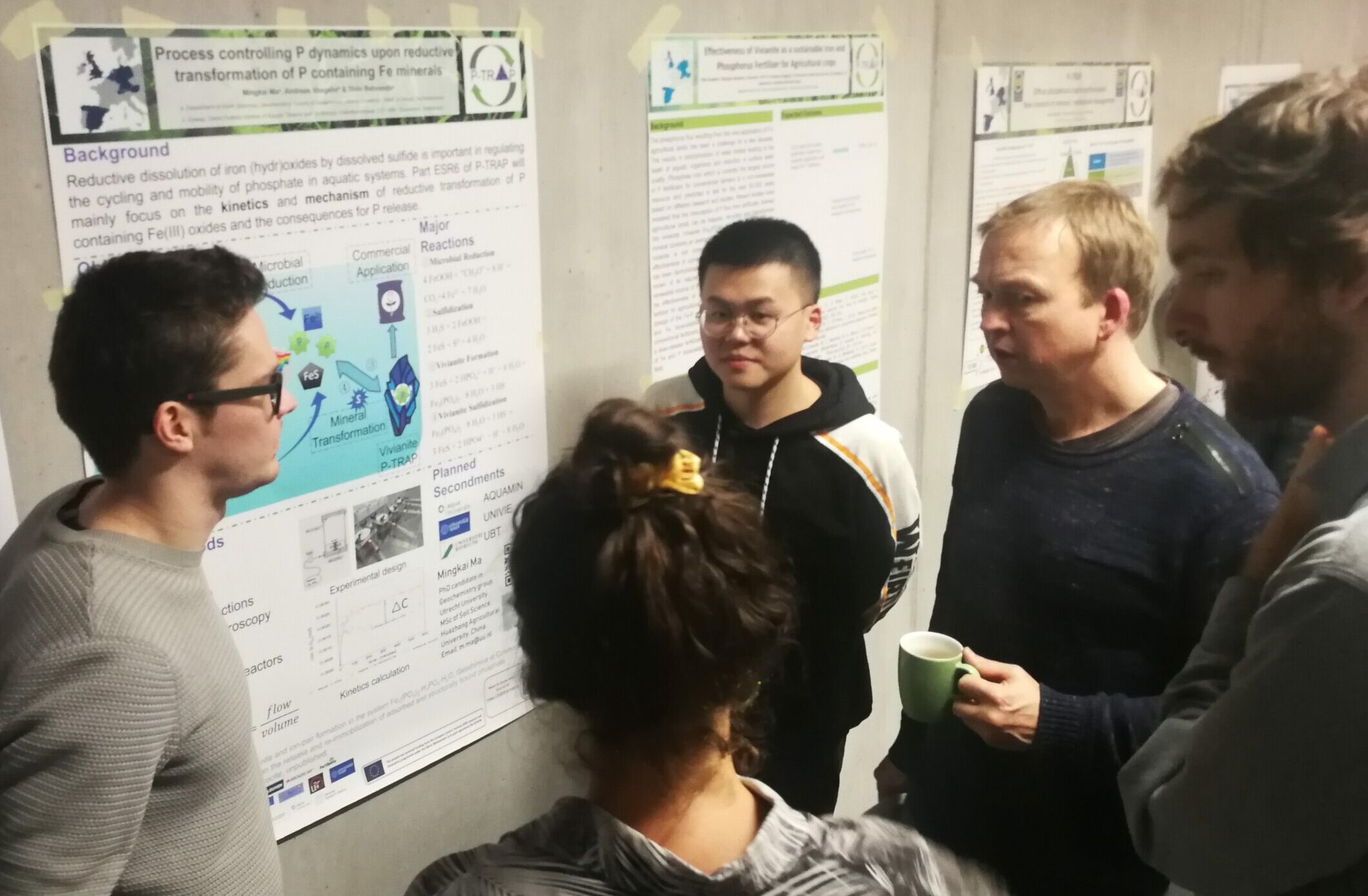 First you need to find the right conference for your academic field and topic. Well-known conferences for geoscientists are the EGU and the Goldschmidt. Most P-Trap members will also present their work there. But there are also many other, often smaller and more specific conferences. When you have found the right conference for your topic, the next step is to select a so called "session" within that conference, in which you can present your results. Larger conferences offer a broad range of research. In order to bring people from a specific research area together and to structure the conference, there are several sessions offered by senior scientists. Each session has a title and a short description of what this session is about and which kind of research it addresses. P-Trap is a co-host of one session at the Goldschmidt conference, called: "Phosphorus dynamics in natural and engineered systems across time: cycles, pathways, and feedbacks".
You found your conference and your session? Now it is time to apply! Therefore, submit an abstract that summarises the work you want to present in a few words. In addition, you also have to indicate your preference of the presenting format: an oral talk – or a poster. The session hosts will check whether you abstract fits well in the selected session, and whether it is worth presenting. That means a long, long wait, until you finally receive a message telling you whether your abstract has been accepted, which format – oral or poster- and when exactly you will be presenting!
Interested? Here are our (accepted) abstracts for the EGU session: "Sustainable phosphorus management and recovery: linking phosphorus and other element/material cycles"
EGU and Goldschmidt will take place at 19 – 30 April and at 4 – 9 July, respectively, and P-Trap will be there! Since this year everything is still different, the EGU is completely online and the Goldschmidt is organised as a hybrid. We keep our fingers crossed for on-site meetings soon as we are looking forward to join our first real-place conference!
But for now we are all excited to meet you online at the EGU and the Goldschmidt!