Blogs
Our first get-together!
– By Victoria Barcala Paolillo –
On our first blog we would like to share our experience attending the 1st Transferable Skills Training Course (TSTC1) and the 1st Annual P-TRAP Meeting, held 6 to 10 January 2020 in Bayreuth (Germany). This week was a perfect first get-together meeting for the consortium as a whole. Although the project already started last year March, the Early Stage Researchers (named ESRs, that's us, the PhD students) joined just a few weeks ago.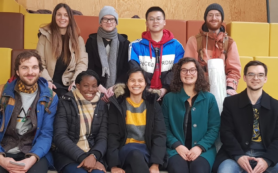 Fig.1: ESRs at 1st Annual meeting, January 2020, Bayreuth, Germany. Top (left to right): Victoria, Ville, Mingkai, Rouven. Bottom (left to right): Karel, Tolulope, Rochelle, Melanie, and Alex.
The first two and a half days, the ESRs joined the P-TRAP training on inter-cultural communication, time management, and data management. We learned a lot about general pitfalls during a PhD, how to deal with PIs and how to keep our motivation until the end to successful finish our projects. And by this we learned also about ourselves.
The training was intense, but all the topics were great and relevant, not only for us but also with respect to a collaborative project like P-TRAP. And we had fun in the process!
One of the assignments included to build a Lego figure, with the extra challenge that one part of the team had the instructions, the other part had the pieces, both were spatially separated and only allowed to communicate verbally via mobile. Another challenge was a role-play: one team – with dedicated roles in a cultural context -, had to collaborate with another team who spoke a different language and had no clue about the cultural rules and roles of the first team. The overall goal was to build a bridge. If was fun, challenging, but fun. Besides this, we invented the MiMiMiMi language and learned in both activities, that a adequate communication strategy can make THE difference!
Fig.2: Group of ESR, get to know each other better and collaborate on a joint goal
In the context of P-TRAP we visited the wastewater treatment plant of Bayreuth. The plant collect domestic and industrial waste water, serving about 220.000 people equivalent. The plant has a complete treatment line: fine mechanical grid, sand and grease trap, primary settler, three stage biological reactor with phosphorus and nitrogen removal, a secondary settler, and precipitation to enhance the removal of phosphorus. The sludge from both settlers is used to produce energy in two anaerobic reactors. The remaining inert sludge is centrifuged and naturally dried using solar energy. Nowadays the dry sludge is incinerated, however in the following years the legislations asks to reduce the phosphorus content of the sludge in half! Of course, we were all asking ourselves if some of the P-TRAP mechanism we are working on could be of use for this challenge.
Fig.3: Impressions of the waste water treatment plant, Bayreuth
In the second half of the week, we were engaged in several work meetings and networking activities. The whole consortium got together, and there was a pleasant working environment where everybody was enthusiastic about the prospective of the research outcome and all actors were looking forward to the year to come. It was also a great opportunity learn from each other, plan secondment activities, and transfer knowledge. We had stimulating pitches from all ESRs and the external advisory board.
Fig.4: P-TRAP consortium (left), ESRs working together on developing a  joint public engagement strategy (right)
Another great moment was the poster session. It was the perfect way to discuss our projects with the most experienced part of the consortium, to learn about the other ESR's research, and informally start the career developing plan discussions which were scheduled for the next day.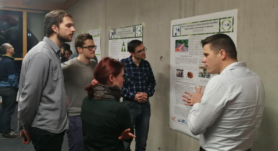 Fig.5: P-TRAP ESRs in discussion with Olaf van der Kolk from Aquaminerals, one of our partner organisations
After this week we all feel motivated and supported by each other. We are now on our host university or institute knowing we are part of something bigger and working hard to contribute towards new concepts in removal, recycling, and managing of Phosphorus. On our next blogs we will post a small introduction about ourselves, our background and ideas on our P-TRAP research topics! You can also follow us on twitter (@h2020_PTRAP)
Kind regards from all ESRs, keep posted!